Play nice, but not too nice
Don't break sh*t
No cheating unless no one is looking
No cussing, dammit
The bartender is always right
We're here to have fun and hope you come for the same reason.
Always be a good sport…unless you lose.
Frequently Asked Qustions
What are your entry fees?
$5 per person Wednesday, Thursday, and Sunday
$10 per person Friday and Saturday
Yes!  On Saturday from 12pm – 5pm & Sunday from 12pm till 7pm.  We request that all minors have adults with them.
Do you have to pay extra to play the games?
No! It is included in the entry fee
We sure do! A variety of hand tossed pizzas, hot snacks, cold snacks, and more!
Do you have to make a reservation to enter?
Reservations are not required. Most areas are first come first serve. If you would like to reserve a space for your group, please email [email protected]
THE EVOLUTION OF REC HALL
We wanted to be active, play some games, and have some drinks in a place that didn't require a dress code.  As important, we're old and we didn't want a place with music so loud that we couldn't have a conversation with our friends.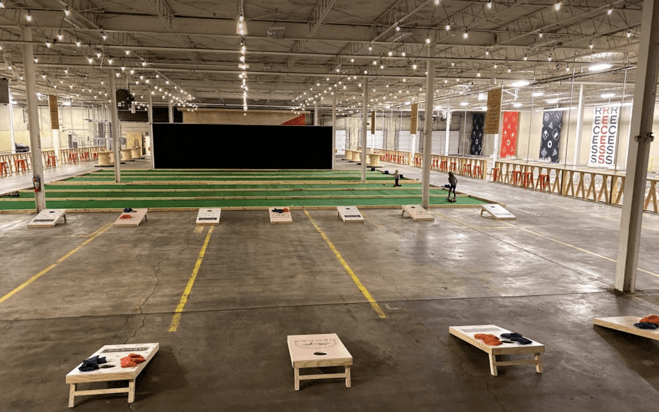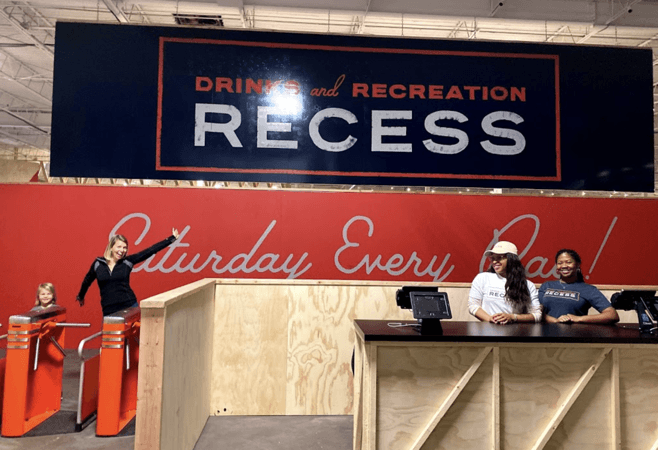 After finding a location in the Grove to try out our idea as a popup, Recess STL was born. From December 2019 through March 2020 we had a blast until COVID killed the dream. Fortunately, people loved it, so we opened another venue…
That new location was in St Charles, MO.  In an old grocery store, we built it all over again with more games, a new name, and a better experience.  We're just getting started.